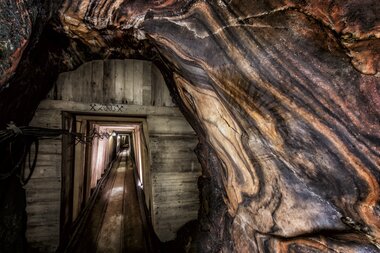 The "Mountain of Treasures": the biggest active salt mine in Austria
The Altaussee salt mine looks back on a long and, above all, eventful history: all beginning in the year 1147. For it was in then – incidentally, also the year when the name Austria was used for the first time – that salt mining in Altaussee was first chronicled. But did you know that "white gold" continues to be mined here even today? And that Altaussee is the biggest active salt mine in Austria? You will collect your own personal treasure trove of memories during your tour of the salt mine: In passageways lined by pure, shimmering, orangey-red rock salt, you will walk deep into the heart of the mountain. Allow yourself to be enchanted by the Barbara Chapel, sculpted completely out of rock salt, by the legendary salt-leaching chambers, and by the smooth-as-glass salt lake. Meanwhile, the youngsters are certain to fall in love with Sally. The clever little mine duck knows every nook and cranny here, and she's always in the mood for fun!
---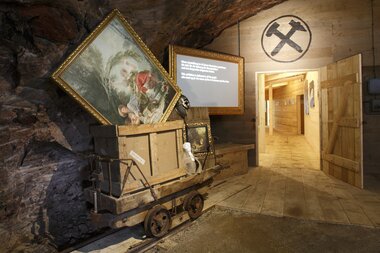 Nazi-looted art treasures and brave men: a story fit for a movie!
Did you know that, a few years ago, Hollywood stars George Clooney, Matt Damon and Bill Murray shot a Hollywood movie that revolved around the salt mine here in Altaussee? The film "Monuments Men" is based on a true story: Starting in 1943, the Nazis began hiding European art treasures from the Allies inside the tunnels of the mine: Michelangelo's Madonna from the Church of Our Lady in Bruges, paintings by Rubens and Rembrandt, the Ghent Altarpiece by the van Eyck brothers, works by Dürer and Vermeer – to name but a few. Facing defeat in 1945, the Nazis wanted to destroy these treasures. Prevented from doing so only by the courageous miners of Aussee. During a guided tour of Salzwelten Altaussee including the exhibition "The Fortunes of Art" or a special tour entitled "Bombing Michelangelo", you will learn all about this primed-for-Hollywood story.
---
The Fortune of Art - Experience the spectacular rescue of the art treasures in 3D
Here you can virtually zoom into the Altaussee salt mine and explore the true story of how the artworks were rescued during the last days in WWII:
---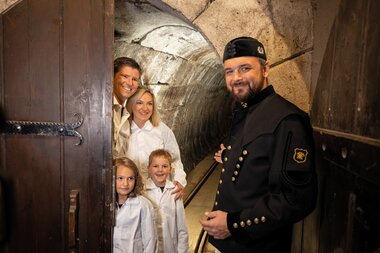 What you should know before your visit to Salzwelten Altaussee:
Tours meet: 15 minutes before the start of the tour at the Steinberghaus
Duration: around 90 minutes
Distance: you will walk approximately 2.5 kilometers
Age restrictions: for children ages 4 and up
Animals: not allowed, 2 spacious dog kennels in the shade are available
Wheelchairs: the mine tunnels are not suitable for wheelchairs
Absolutely wear warm clothing and sturdy shoes – the temperature inside the mountain is roughly 8° Celsius year-round, while the ground is very stony.
---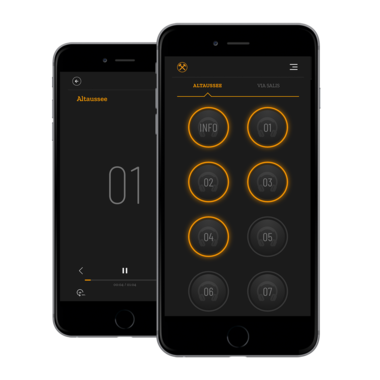 Are you curious?
Get your online ticket for the Altaussee Salt Mine now!